The secretary of the U.S. Army says that with increased funding, such as the $629 billion for defense in the spending bill signed by President Donald Trump on March 23, the military will be able to continue to grow and meet recurring threats.
"The future we face is increasingly uncertain. China and Russia, which have been identified as our strategic competitors, as part of this era of great competition … are modernizing. They are eroding our overmatch, and they are improving their ability to threaten our interests," Mark Esper, secretary of the U.S. Army, said Thursday at an event at The Heritage Foundation.
Esper said the United States should expect its enemies, such as Russia and China, to rapidly increase their weapons stockpiles and technology, as well as a host of other variables.
"We also face the character of wars changing," Esper said.
The challenges include the speed and brutality of U.S. enemies, threats in cyberspace and information warfare, and increased ground operations.
The goal, Esper said, is to be more mobile and be quicker than the enemy.
"The Army of 2028 will be ready to deploy, fight and win decisively against any adversary, any time, and anywhere in a joint, multidomain, high-intensity conflict, while simultaneously deterring others and maintaining its abilities to conduct irregular warfare," he said.
However, Heritage's 2018 Index of U.S. Military Strength rated the current military posture of the United States as marginal.
Prior to being sworn in as the 23rd secretary of the U.S. Army on Nov. 17, Esper was the vice president for government relations at the Raytheon Co. He is also a former chief of staff of The Heritage Foundation.
Thomas Spoehr, director for the Center for National Defense at The Heritage Foundation, told The Daily Signal in an email that "it's a critical time for the Army, given the importance of their modernization plans."
Spoehr, who moderated the event, added, "Many in Congress are closely watching the Army to see if they can get things right, especially their modernization programs, so it's good Secretary Esper is out talking to audiences and the media."
COMMENTARY BY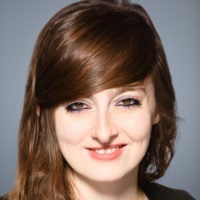 Rachel del Guidice is a reporter for The Daily Signal. She is a graduate of Franciscan University of Steubenville, Forge Leadership Network, and The Heritage Foundation's Young Leaders Program. Send an email to Rachel. Twitter: @LRacheldG.
Dear Readers:
With the recent conservative victories related to tax cuts, the Supreme Court, and other major issues, it is easy to become complacent.
However, the liberal Left is not backing down. They are rallying supporters to advance their agenda, moving this nation further from the vision of our founding fathers.
If we are to continue to bring this nation back to our founding principles of limited government and fiscal conservatism, we need to come together as a group of likeminded conservatives.
This is the mission of The Heritage Foundation. We want to continue to develop and present conservative solutions to the nation's toughest problems. And we cannot do this alone.
We are looking for a select few conservatives to become a Heritage Foundation member. With your membership, you'll qualify for all associated benefits and you'll help keep our nation great for future generations.
ACTIVATE YOUR MEMBERSHIP TODAY
EDITORS NOTE: The featured image of the 23rd secretary of the U.S. Army on Nov. 17 Mark Esper is by Kathryn E. Holm/ZUMA Press/Newscom.
https://drrichswier.com/wp-content/uploads/zumaamericasnineteen842282-1250x650-e1523349475196.jpg
380
640
The Daily Signal
http://drrich.wpengine.com/wp-content/uploads/logo_264x69.png
The Daily Signal
2018-04-10 04:39:09
2018-04-10 04:40:23
Army Secretary Warns of China, Russia Threats