Joining us today is Tim Winter, president of the Parents Television Council. Winter explains how Netflix and other new media technologies have made it harder than ever for parents to monitor their kids' media consumption. Yet now media is promoting, in addition to sex and violence, suicide, making it crucial for parents to be involved. Plus: President Trump floats the idea of taking away the media's credentials.
PODCAST BY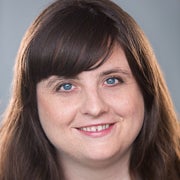 Katrina Trinko is managing editor of The Daily Signal and co-host of The Daily Signal podcast. She is also a member of USA Today's Board of Contributors. Send an email to Katrina. Twitter: @KatrinaTrinko.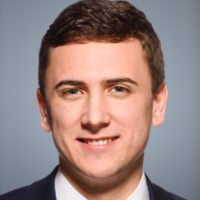 Daniel Davis is the commentary editor of The Daily Signal and co-host of The Daily Signal podcast. Send an email to Daniel. Twitter: @JDaniel_Davis.
Dear Readers:
With the recent conservative victories related to tax cuts, the Supreme Court, and other major issues, it is easy to become complacent.
However, the liberal Left is not backing down. They are rallying supporters to advance their agenda, moving this nation further from the vision of our founding fathers.
If we are to continue to bring this nation back to our founding principles of limited government and fiscal conservatism, we need to come together as a group of likeminded conservatives.
This is the mission of The Heritage Foundation. We want to continue to develop and present conservative solutions to the nation's toughest problems. And we cannot do this alone.
We are looking for a select few conservatives to become a Heritage Foundation member. With your membership, you'll qualify for all associated benefits and you'll help keep our nation great for future generations.
ACTIVATE YOUR MEMBERSHIP TODAY
EDITORS NOTE: The featured image is of the Netflix show, "13 Reasons Why," which has been accused of romanticizing suicide. (Photo: Mike Blake/Reuters/Newscom)
https://drrichswier.com/wp-content/uploads/180510_netflix-1250x650-e1526124612699.jpg
384
640
The Daily Signal
http://drrich.wpengine.com/wp-content/uploads/logo_264x69.png
The Daily Signal
2018-05-12 07:29:26
2018-05-12 07:30:27
Podcast: The Influence Netflix, Other TV Has on Kids