UPDATE: Secretary of State Pompeo's remarks at the Heritage Foundation:
Secretary of State Mike Pompeo will present a "diplomatic road map" on Monday for pursuing a "new security architecture" for dealing with Tehran after the U.S. pullout from the multilateral Iran nuclear deal.
Pompeo will deliver remarks at The Heritage Foundation in Washington about the Trump administration's strategy for countering not only Iran's nuclear ambitions, but also its sponsorship of terrorism and its disruption in the Middle East.
"Our broad approach now that we've been emphasizing is that we need … a framework that's going to address the totality of Iran's threats," Brian Hook, director of policy planning for the State Department, said on a conference call with reporters Friday.
"This involves a range of things around its nuclear program—missiles, proliferating missiles, and missile technology, its support for terrorists, and its aggressive and violent activities that fuel civil wars in Syria and Yemen," Hook said. "And so we see an opportunity to counter and address Iran's nuclear and proliferation threats, its destabilizing activity, and to create a better nonproliferation and deterrence architecture for Iran and the region."
The 2015 Iran nuclear deal that was led by the Obama administration lifted sanctions in exchange for Iran's delaying development of a nuclear arsenal for 10 years. On May 8, President Donald Trump withdrew the United States from the deal, formally known as the Joint Comprehensive Plan of Action.
"In the last three years or so, the JCPOA gave a lot of people a sort of false sense of security that by addressing Iran's nuclear program, that we were somehow then addressing the totality of Iranian threats," Hook said. "And it's important that we change that dynamic."
The other partners in the Iran deal were Britain, France, Germany, China, and Russia.
In advance of the speech Monday, Pompeo spoke with the foreign ministers of Germany, France, and Britain, Hook said.
"We agree on more than we disagree, and we, as I said, have been working with the Europeans over the last week or two, and just in consultations with them, and we want to continue the momentum from our work with our European allies," Hook said.
"And we see this, the coming months, as an opportunity to expand our efforts and to work with a lot of countries who share the same concerns about nonproliferation, about terrorism, about stoking civil wars around the region."
COMMENTARY BY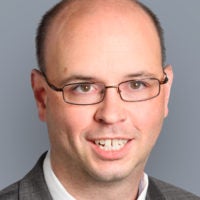 Fred Lucas is the White House correspondent for The Daily Signal and co-host of "The Right Side of History" podcast. Send an email to Fred. Twitter: @FredLucasWH.
RELATED ARTICLES: 
In Foreign Policy, Donald Trump Is The Powerful Man Barack Obama Never Could Be
No, We Have Not Failed in Afghanistan. Here's Why the US Should Stay.
Russia Makes Bold Move to Try to Solidify Control Over Crimea
Dear Readers:
With the recent conservative victories related to tax cuts, the Supreme Court, and other major issues, it is easy to become complacent.
However, the liberal Left is not backing down. They are rallying supporters to advance their agenda, moving this nation further from the vision of our founding fathers.
If we are to continue to bring this nation back to our founding principles of limited government and fiscal conservatism, we need to come together as a group of likeminded conservatives.
This is the mission of The Heritage Foundation. We want to continue to develop and present conservative solutions to the nation's toughest problems. And we cannot do this alone.
We are looking for a select few conservatives to become a Heritage Foundation member. With your membership, you'll qualify for all associated benefits and you'll help keep our nation great for future generations.
ACTIVATE YOUR MEMBERSHIP TODAY
EDITORS NOTE: The featured image is of Secretary of State Mike Pompeo speaking at a State Department ceremony on May 2 as President Donald Trump and Vice President Mike Pence look on. (Photo: Al Drago/SIPA/Newscom)
https://drrichswier.com/wp-content/uploads/PompeoHeritage-1250x650-e1526901132387.jpg
352
640
The Daily Signal
http://drrich.wpengine.com/wp-content/uploads/logo_264x69.png
The Daily Signal
2018-05-21 07:13:00
2018-05-24 05:46:03
Pompeo Unveils New Iran Strategy in Heritage Foundation Speech