Democrats take control of the House of Representatives Thursday, starting a new era of divided government.
Here are four things to watch as the 116th Congress begins Thursday amid a government shutdown.
Tension Between Progressives and Other Democrats
Democrats are set to vote Thursday on a rules package. While it's supported by incoming House Speaker Nancy Pelosi, it's already causing waves of opposition among other House Democrats.
The rules package would allow people to keep their religious headwear on in the House chamber as well as prohibit discrimination in regards to gender identity and sexual orientation.
It also contains a "pay-as-you-go" provision. Pay-go "requires that any new legislation that increases deficits (whether through an increase in mandatory spending or decrease in revenues) must be fully offset by other increases in revenues or decreases in mandatory spending so that the new legislation does not add to the budget deficit," according to the Peter G. Peterson Foundation.
Both Rep. Ro Khanna, D-Calif., and Rep.-elect Alexandria Ocasio-Cortez, D-N.Y., have said they would vote against the rules package because of the pay-go element.
"I will be voting NO on the Rules package with #PayGo," Khanna tweeted Wednesday. "It is terrible economics. The austerians were wrong about the Great Recession and Great Depression. At some point, politicians need to learn from mistakes and read economic history."
After Khanna's tweet, Ocasio-Cortez also went public with her opposition.
Dani Doane, congressional programs director at The Heritage Foundation, told The Daily Signal in an email that the tension between progressives and other Democrats against Pelosi is only just beginning to surface.
"The challenges to Nancy Pelosi's speakership will be greater in the 116th Congress compared to her last tenure," Doane said. "The incoming Democrat class includes a small but vocal wing of hard-core progressives that will cause headaches across the Congress in their efforts to drag America to the left."
But according to Pelosi's daughter, she's not one to flinch from fights.
Talking about her mother's leadership style, Alexandra Pelosi, a filmmaker, told CNN Wednesday, "She'll cut your head off and you won't even know you're bleeding."
"That's all you need to know about her."
2. Will Mitt Romney Be 'a Flake'?
After Mitt Romney published an op-ed in The Washington Post on Tuesday voicing his disappointment in the Trump administration and saying his presidency made a "deep descent," last month, Trump fired back at Romney Wednesday.
"Here we go with Mitt Romney, but so fast," Trump tweeted. "Question will be, is he a Flake? I hope not. Would much prefer that Mitt focus on border security and so many other things where he can be helpful. I won big, and he didn't."
Republican Sen. Jeff Flake, who chose not to run for re-election in 2018, was often very critical of Trump. The Arizona senator has said the president "cannot take criticism," and "is charting a very dangerous path" for the country. Flake also refused to confirm judicial nominees at the end of 2018 unless the Senate had a vote on a bill that would protect special counsel Robert Mueller.
In an interview on "Fox & Friends" Wednesday, former House Speaker Newt Gingrich said he thinks Romney's issue with Trump is personal.
"I can't figure out why, strategically, he thought that was helpful to him. … I think Romney would like to be president now," Gingrich said.
"Stylistically, they're so different. I suspect every morning when Romney gets up he gets angry, just because Trump is so different than he is."
Romney's new colleague, Sen. Rand Paul, R-Ky., also weighed in with a tweet Wednesday:
3. Will Trump Get His $5 Billion for the Wall?
Trump is blaming the shutdown, which started at midnight on Dec. 21, on the Democrats.
"We are in a shutdown because Democrats refuse to fund border security," Trump said Wednesday.
He also tweeted Wednesday that the "$5.6 billion dollars that House has approved is very little in comparison to the benefits of national security," and that the country would see a "quick payback" if given funding for the wall.
During part of an interview released Wednesday with NBC's Savannah Guthrie, House Democratic Leader Nancy Pelosi promised "nothing for the wall."
NEW: "We can go through the back and forth. No. How many more times can we say no? Nothing for the wall," Rep. Pelosi tells @SavannahGuthrie amid the government shutdown, as Democrats prepare to retake control of the House on Thursday.4,3904:18 PM – Jan 2, 20191,911 people are talking about thisTwitter Ads info and privacy
4. More Investigations Into Trump
Rep. Adam Schiff, D-Calif., the next chairman of the House Intelligence Committee, has promised to investigate Trump regarding "illicit foreign funding or involvement in the inauguration," per The Washington Post,
"Whenever a foreign nation uses its financial wealth to violate the laws of our country, it undermines our democracy," Schiff said in a December statement. "When another country does so in concert with U.S. persons, it carries the additional risk of compromising them and presents a particularly acute counterintelligence risk."
Schiff even went so far as to say Trump could potentially spend time in jail.
"There's a very real prospect that on the day Donald Trump leaves office, the Justice Department may indict him. … He may be the first president in quite some time to face the real prospect of jail time," Schiff said Dec. 9 on "Face the Nation."
Rep. Elijah Cummings, who will head the House Oversight and Government Reform Committee, said Trump needs more accountability.
"Right now, we have a president who is accountable to no one," Cummings, D-Md., told CNN.

COLUMN BY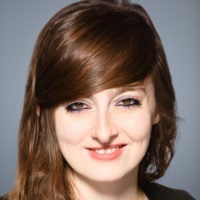 Rachel del Guidice is a reporter for The Daily Signal. She is a graduate of Franciscan University of Steubenville, Forge Leadership Network, and The Heritage Foundation's Young Leaders Program. Send an email to Rachel. Twitter: @LRacheldG.
The Daily Signal depends on the support of readers like you. Donate now
EDITORS NOTE: This column with images by The Daily Signal is republished with permission. Photo: Carlos Barria/Reuters /Newscom.
https://drrichswier.com/wp-content/uploads/rtrlten589674-1-1250x650-e1546535005309.jpg
405
640
The Daily Signal
http://drrich.wpengine.com/wp-content/uploads/logo_264x69.png
The Daily Signal
2019-01-03 12:04:19
2019-03-06 18:19:32
The New Congress Is Here. 4 Debates to Monitor.