House Republicans have now twice voted to pay government employees during the partial shutdown, but neither bill has passed the Democrat-controlled chamber.
"House Republicans have repeatedly introduced measures that would pay federal employees during the stalemate," Rep. Mike Johnson, chairman of the Republican Study Committee, said in a statement provided to The Daily Signal. "Unfortunately, Democrats refuse to budge."
"It is disingenuous to express outrage over the approximately 800,000 workers missing paychecks, but then continue to vote in favor of withholding their pay. That is precisely what the majority of Democrats are doing," Johnson added.
In a statement provided to The Daily Signal, Rep. Jody Hice, R-Ga., said Democrats' failure to vote with Republicans to pay federal employees is telling.
"Before choosing to go home early for the weekend, 215 Democrats voted to deprive hard-working federal workers of their pay," Hice said, adding:
Once again, they blocked a good faith effort to ensure all federal employees receive pay during this stalemate as we allow negotiations to continue on border security. This is just the latest example that Nancy Pelosi and Democrats are only interested in hurting President Trump instead of actually solving problems.
Texas freshman lawmaker Rep. Dan Crenshaw, R-Texas, says "actions speak louder than words," noting that most Democrats failed to join House Republicans and vote to pay federal employees during the partial government shutdown.
"House GOP voted again to pay federal employees," Crenshaw tweeted Wednesday. "This time just ten Democrats joined us," he said, adding that the prior time Republicans voted to pay federal employees, only six Democrats had joined them.
The partial government shutdown has now been ongoing for 34 days due to the fight over $5.7 billion in funding for a barrier at the border.
House Freedom Caucus Chairman Mark Meadows, R-N.C., suggested in a tweet that House Democrats had no "sense of urgency" to end the shutdown.
"Democrats decry federal workers not getting paid in one breath and then cancel votes to leave town early in another," Meadows tweeted Thursday. "Ridiculous—the shutdown is 33 days old. Where is the sense of urgency? There is zero reason anyone in Congress should go home until this is resolved. Period."
The Senate will be voting on a package to end the shutdown on Thursday, but it is not expected to pass, Politico reported.
House Speaker Nancy Pelosi, D-Calif., called on the Senate to pass the package, but did not acknowledge the votes the House has taken to fund federal employees despite the shutdown.
"As the #TrumpShutdown hits Day 34, the consequences of this senseless shutdown continue to build," Pelosi tweeted. "President Trump and Senate Republicans must allow us to do the responsible thing and re-open government."
Rep. Andy Biggs, R-Ariz., also introduced legislation Jan. 9 to pay federal employees during the government shutdown who are "tasked with securing our border and deterring illegal immigration," and Rep. Paul Gosar, R-Ariz., told The Daily Signal in an email that Democrats should stop their obstruction.
"Nancy Pelosi and Democrats continue to vote against giving our federal workers a paycheck," Gosar said. "It's time for Democrats to stop this nonsense and come to the table and end this shutdown. I remain committed to securing our border and getting Americans back to work."
Rep. Debbie Lesko, R-Ariz., also highlighted on Twitter Thursday that "214 Democrats voted against paying our federal employees at [the Department of Homeland Security]."
COLUMN BY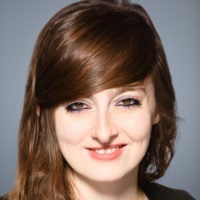 Rachel del Guidice is a reporter for The Daily Signal. She is a graduate of Franciscan University of Steubenville, Forge Leadership Network, and The Heritage Foundation's Young Leaders Program. Send an email to Rachel. Twitter: @LRacheldG.
The Daily Signal depends on the support of readers like you. Donate now
EDITORS NOTE: This Daily Signal column with images is republished with permission. The featured image is from Congressman Dan Crenshaw's Facebook page.
https://drrichswier.com/wp-content/uploads/dan-crenshaw-e1548414877711.jpg
516
640
The Daily Signal
http://drrich.wpengine.com/wp-content/uploads/logo_264x69.png
The Daily Signal
2019-01-25 06:14:50
2019-01-25 06:14:52
House Republicans Vote Twice to Pay Government Employees During Shutdown