With more of Hillary's emails being exposed to the nation's mindset, certain previously suppressed memories begin to emerge out of the subconscious, causing us to doubt her ability to control our reality.
We were not supposed to know or care about Hillary's ties to Sid Blumenthal. It was for our own good that we didn't remember who this man was. We were all better off thinking and feeling only what Hillary wanted us to think and feel. Now that the Republicans have ruined this blissful relationship, we begin to feel disturbed by unsolicited facts and unauthorized memories that lead us to question our trusted Democratic leaders.
In what can only be described as mental breaking and entering, the Republicans brutally drag us outside of our safe spaces and repeatedly penetrate us with facts, inseminating us with unwanted ideas, and causing us to perform painful intellectual abortions. This effectively makes us victims of non-consensual mental rape.
The harm becomes obvious already as we begin to wonder, how come Hillary couldn't protect us from these traumatic facts? Has she lost touch and is no longer all-powerful, allowing the Republicans to send an information tsunami into our previously safe seas of controlled tranquility?
Our sanity depends on knowing that all the faults, lies, and malevolence can only be found among the Republicans. All we want from our news sources is information about how the Republicans made our planet too hot by melting the glaciers out of capitalist greed and racist anger at minorities who live in extreme climates. Any attempts by the Republicans to disprove these beliefs automatically qualify them as climate deniers and mental rapists, thus reinforcing our emotional well-being.
We know that the Republicans have made the world unsafe by exposing what really happened in Benghazi, instead of believing, like the rest of us, in the story about the offensive YouTube video. What difference does it make what really happened? If we could forget, we could live in peace. If the Republicans didn't prevent us from suppressing the memory of 9/11 and subsequent attacks on America, we would have continued to live in peace with the Muslim world. But the Republicans don't want peace, they want wars.
We could have had peace with Iran if the Republicans didn't expose the discrepancies of the Iranian treaty. We could be free of fear of terrorist attacks if the Republicans didn't mention them all the time, exposing the religion of those who commit workplace violence.
If the Republicans didn't expose the secrets about Bill Clinton's affairs, Hillary would not have been forced to cover them up and to attack the female victims. This, in turn, would not have weakened her position on women's issues and would not have immunized Donald Trump against her accusations of him being a sexist male chauvinist pig.
If the Republicans didn't say the words "Radical Islam," there would be no al-Qaeda, Taliban, Boko Haram, Muslim Brotherhood, Hamas, Hezbollah, or ISIS. Syria would be a peaceful nation, Iran would not have developed the bomb, and Saudi Arabia would not have killed the Sheikh.
We need a leader who will keep us safe in our comfort zones by controlling our reality and protecting us from traumatic memories. We need to continue to believe and question nothing. Is that so much to ask?
Thank you for reading this non-pro-Hillary article.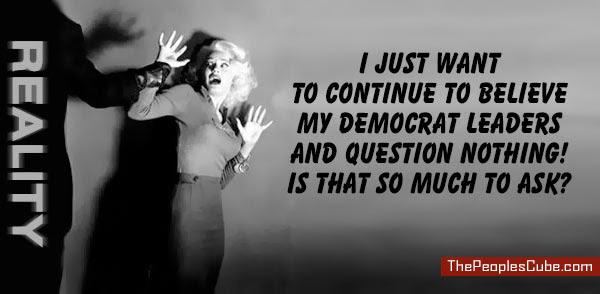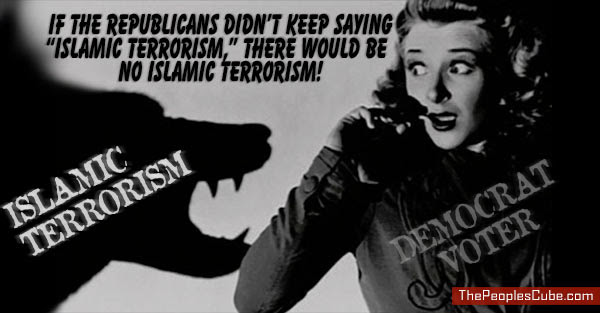 EDITORS NOTE: This political satire column originally appeared in The Peoples Cube.
https://drrichswier.com/wp-content/uploads/democrat-voter-peoples-cube.jpg
349
600
Oleg Atbashian
http://drrich.wpengine.com/wp-content/uploads/logo_264x69.png
Oleg Atbashian
2016-01-05 16:23:00
2016-01-05 16:26:32
Republicans mentally rape Dem voters with Hillary scandals