Larry Kudlow, director of the president's National Economic Council, called Thursday for putting socialism "on trial"—and convicting it. 
"I want you, and everybody in this room and your friends and your neighbors, I want you to put socialism on trial, that's what I'm asking," Kudlow said, speaking at the Conservative Political Action Conference just outside Washington.

"I don't want us to stand idly by," he told the CPAC audience. "I don't want to let this stuff fester. I want it challenged. I want it debated. I want it rebutted. I want to convict socialism."

The top economic adviser to President Donald Trump noted the emergence of support for socialism among young voters and among Democrats in Congress.

He singled out the so-called Green New Deal, a proposal backed by congressional Democrats in the form of a resolution sponsored by Rep. Alexandria Ocasio Cortez, D-N.Y., and Sen. Ed Markey, D-Mass.

The Democrats' plan would move the country away from fossil fuels while implementing a raft of liberal initiatives.

Kudlow called the proposal "central planning on a grand scale."

"The Green New Deal would literally destroy the economy. Literally," Kudlow said. "It would knock out energy, transportation, airlines, jobs, business. We'd probably lose 10 to 15 percent of our GDP. That's remarkable. But that's what our opponents and critics are saying."

Kudlow added: "About $75 trillion is the total cost of the Green New Deal and its associated policies."

He called for Americans to be armed with facts.

"Tax the rich. Tax wealth. Wealthy, successful people don't pay their fair share," Kudlow said, echoing the left's arguments.

"The top 1 percent of income earners pay about 40 percent of taxes," he said, ticking off some facts. "The top 10 percent pays nearly 70 percent. The bottom 50 percent pays 3 percent. So, who pays the taxes? Successful people."

"So don't let this 'tax fairness' debate go by," Kudlow urged his audience. "Use the numbers."

CPAC, the largest annual national gathering of conservative activists, runs through Saturday at the Gaylord National Resort and Convention Center in National Harbor, Maryland, just outside Washington.

COLUMN BY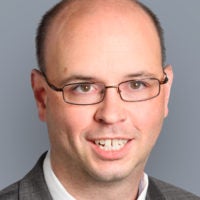 Fred Lucas is the White House correspondent for The Daily Signal and co-host of "The Right Side of History" podcast. Send an email to Fred. Twitter: @FredLucasWH.
The Daily Signal depends on the support of readers like you. Donate now
EDITORS NOTE: This Daily Signal column with images is republished with permission. The featured image of Karl Marx is by Wikimedia Commons.
https://drrichswier.com/wp-content/uploads/karl-marx-2.jpg
360
640
The Daily Signal
http://drrich.wpengine.com/wp-content/uploads/logo_264x69.png
The Daily Signal
2019-03-01 06:36:06
2019-03-01 19:00:16
'Put Socialism on Trial,' Larry Kudlow Urges